The Private Sector wants in on Game of Drones
Keith Farrell
Last month, the Federal Aviation Administration shot down Amazon's aspirations to use drones in the delivery of goods to their customers. While Amazon wasn't mentioned by name, the FAA's assertion that drone use is illegal for private companies grounded Amazon CEO Jeff Bezos's plans to launch a fleet of unmanned private delivery crafts. With Google ramping up its delivery service to compete with Amazon, the development hinders Amazon's ability to stay in the front of the crowd.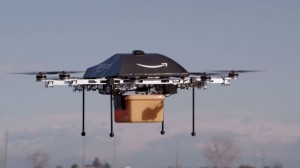 But what would drone use in the private sector look like? There are certainly rational privacy concerns that are raised when one imagines a world with drones servicing our needs. A society with drones everywhere, watching and possibly recording, seems overtly Orwellian. However, it must be considered that we already live in a society where government spies on our daily actions, where satellites provide real time ground images to their operators, and where the federal government asserts it can use drones to target US citizens. It's hard to imagine allowing private companies to deliver Blue Ray movies to consumer's doors would violate privacy any more than is already occurring at the hands of government.
In addition to delivery vehicles, there are several good things society should be using drones for. They may be employed as first responders to disaster areas, assessing damage and danger prior to arrival of human personnel. They could also be used to bring basic first aid supplies, water, and food to survivors until help can safely arrive. Drones could also allow journalists to cover warzones and disasters without putting themselves in direct harm. Engineers can use them to inspect buildings, bridges, and other structures.
While some have pointed out the possible dangers drones may present if used for nefarious purposes, the argument losses weight when it is considered that drone use for private individuals is legal and that drones are already on the shelves at local shopping malls. While dangers exist, imagine where we'd be as a civilization if the dangers posed by flight prevented the advent of the commercial airliner, or if the very real risk of violent crashes prevented the sales of automobiles. Imagine a government flying in planes and driving in cars, yet telling its citizens that these forms of technology were too dangerous for the public.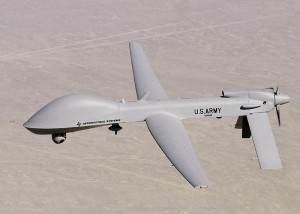 What we have today is worse than a world with wide spread drone proliferation; we now live in a society where government reserves the right to spy on us and even kill us using drones, but regulates and restricts the private sector from using the same technology to serve us. Mr. Bezos's plans to bring you your Amazon order at record speeds with little overhead is not allowed. A host of government regulations and liability issues will likely prevent any such ideas from getting off the ground for the near future. However, no law, not even the 4th Amendment, appears to have any power to limit the government's ability to use them as it sees fit.
There seems to be little we can do. High speed internet, cell phones, and now drones, will all contribute to the slow erosion of privacy. In many ways, the loss of privacy is an unwanted result of considerable technological advancement. As technology advances it will become harder for government to maintain regulatory control over it. We live in a world where 3D printers are already printing working firearms and where drone aircraft can be purchased for a couple hundred dollars. Government will undoubtedly try to assert control and limit access to these innovations as they become more prevalent. Ultimately, it is fruitless task; technology will continue to advance and government regulation is always behind the curb. Perhaps Uncle Sam should learn something from the private sector. Maybe, if the USPS used drones to deliver packages they could cut their overhead, improve their service, and possibly make an actual profit.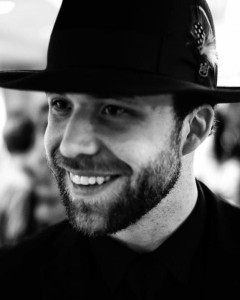 About the Author: Keith Farrell is a regular contributor The Libertarian Republic, an Advocate for Young Voices, and the founder and president of Spirits of '76 national nonprofit organization.