The Labor Force Participation Rate is the number of Americans working or actively seeking work, expressed as a percent of the civilian non-institutional population. Since Obama took office, the Labor Force Participation Rate has fallen steadily: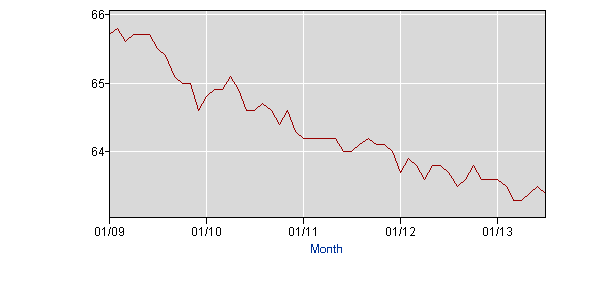 One group of Americans, however, is working more since Obama was elected. Can you guess which group that is?
It's not the 16-24 year olds who are just trying to enter the workforce: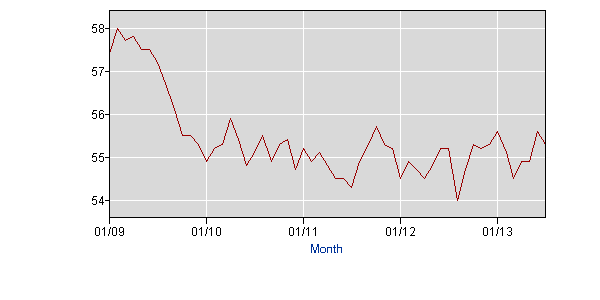 It's not the 25-54 year olds who are raising families and building careers: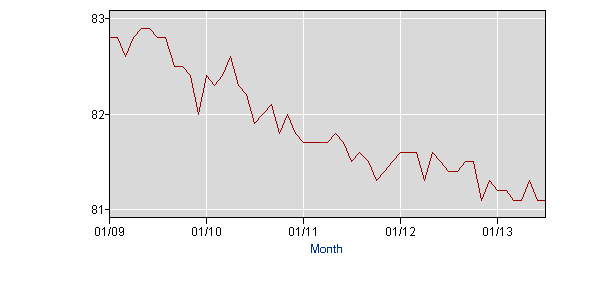 It is Americans 55 and over, the folks who were able to retire back when we were a more prosperous nation: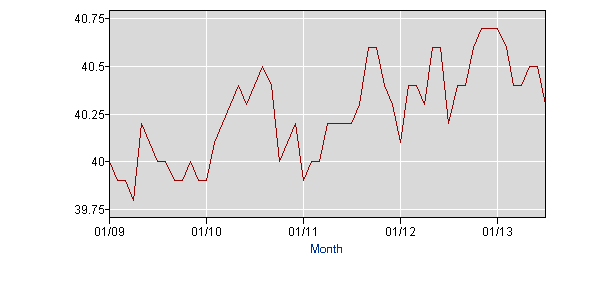 Its good to see that someone is working more in Obama's economy. Our older workers have a lot to contribute in terms of experience and common sense. Its unfortunate that so many Americans had to delay or cancel their retirements due to the great recession, but their presence helps to stabilize an otherwise shaky economy.