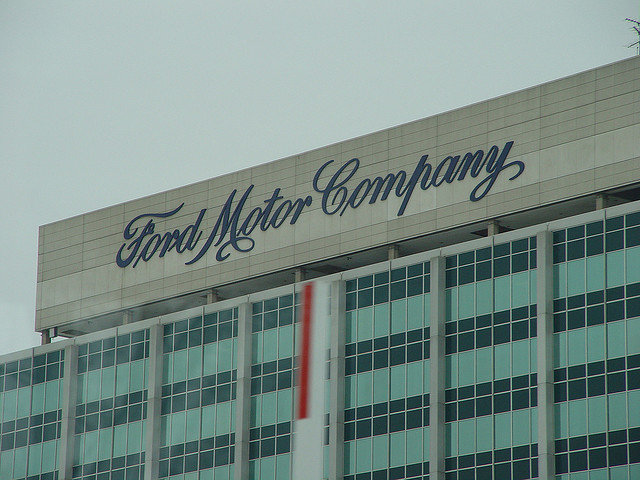 2. Ford Motor Company
The Ford Motor Company (commonly referred to as simply Ford) is an American multinational automaker headquartered in Dearborn, Michigan, a suburb of Detroit. It was founded by Henry Ford and incorporated on June 16, 1903. The company makes and sells automobiles and commercial vehicles under the Ford brand and most of its luxury cars under the Lincoln brand. Forbes magazine described it as the most important industrial company in the history of the United States.
The Ford Company is the father of the mass produced automobiles. Henry Ford was 39 years old when he founded the Ford Motor Company, which would go on to become one of the world's largest and most profitable companies, one that survived the Great Depression. Ford introduced methods for large-scale manufacturing of cars and large-scale management of an industrial workforce using elaborately engineered manufacturing sequences typified by moving assembly lines. In the early part of the 20th century, these methods became known around the world as Fordism.
The world before Ford was doing short and medium range land travel on foot or on horse-drawn vehicles, but after Ford it was riding in vehicles powered by the internal combustion engine. Although the first modern automobile was created not by Ford but by German inventor Carl Benz in 1886, Ford introduced much more efficient production methods to make the automobile affordable for the middle-class through the invention of the first moving assembly line in 1913.
In 1908, Ford introduced the first engine with a removable cylinder head in the Model T. In 1927, Ford introduced the Model A, the first car with safety glass in the windshield. Ford launched the first low priced V8 engine powered car in 1932. Thanks to Ford, first the United States and later the whole world became fully automobilized in the 20th century, which led to the development of highways and other infrastructure associated with the era of automobiles.