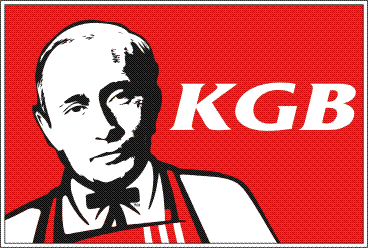 1. He is an Ex-KGB Officer
"Once a KGB agent, always a KGB agent," or so the saying goes. Born in the Soviet Russian city of Leningrad (now St Petersburg), Vladimir Putin studied law and joined the KGB after graduating from university.
He had already served as an informant in his university, and upon graduation, joined the secret police department working to eradicate the dissident movement against government oppression. The department was responsible for constant surveillance, harsh treatment, imprisonment, and the forced institutionalization in psychiatric hospitals of anyone who dared to speak publicly or write against the Soviet regime. He later got promoted to a spy in East Germany, an experience which helped him build and maintain relations with Berlin when he came to power.
For the democratic opposition, Mr Putin's KGB past is disturbing, with its authoritarian associations, and he makes no secret of his nostalgia for the old KGB and the USSR.