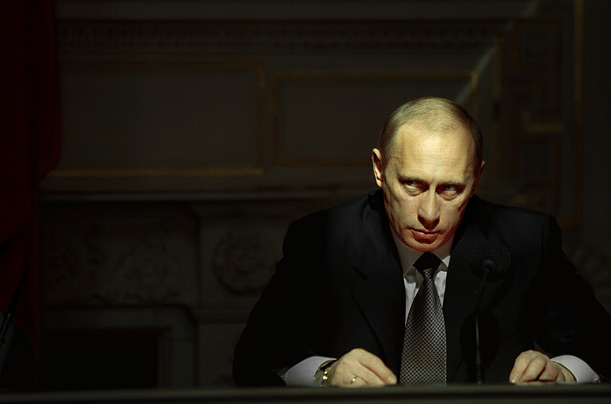 2. He Ran the City of St. Petersburg Like a Mafia Boss
Once the Berlin Wall fell in 1989, Putin had to return to his native city of Leningrad. The collapse of the Soviet system forced him to resign from the KGB and seek his fortunes elsewhere. As an opportunist and a good mind-reader, Putin managed to get close to the first democratically elected mayor of the recently renamed St. Petersburg, Anatoly Sobchak, becoming his deputy mayor and a close confidante.
As a deputy mayor and the head of the Committee for Foreign Economic Relations, Putin was directly involved in transfer of the billions of dollars flown to Russia from overseas in the early 1990's. Deputy Mayor Putin signed thousands of licenses and contracts, legalizing a vast array of exports and transfers. An investigation into his activities by the St. Petersburg city council concluded that Putin had signed illegal contracts, but Putin refused to cooperate with the parliamentary investigation, even after being subpoenaed, and never suffered any legal consequences for the details uncovered by the investigation.
Putin was also implicated in a criminal investigation by German authorities into the St. Petersburg Real Estate Holding Company, called SPAG. The Germans charged that SPAG had been used to launder money out of and into St. Petersburg from a variety of sources, including the Cali cartel. Putin was a member of the SPAG advisory board and his name on the masthead attracted Western investors to St. Petersburg. Putin provided protection for his co-conspirators when contracts were not fulfilled, and though legal actions were taken against SPAG, none of the Russian participants were indicted.
The two cases that had produced criminal investigations against Putin were his role in providing a fuel monopoly to the St. Petersburg Fuel Company — a company with direct ties to the Tambov crime family; and one in which he was alleged to have used funds from the Mayor's contingency fund for acquisition of personal property, were delayed for years and ultimately dropped. By the time the case was to be tried Putin was able to claim presidential immunity.