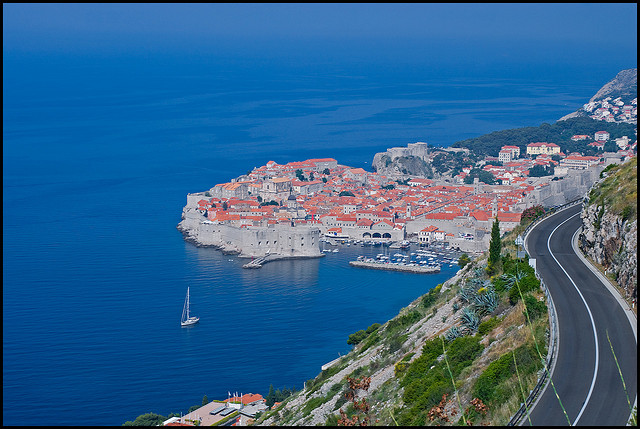 2. Split and Dubrovnik, Croatia
The second-largest city in Croatia, Split is a great place to see Dalmatian life as it's really lived. Always buzzing, this exuberant city has just the right balance of tradition and modernity. Step inside Diocletian's Palace (a Unesco World Heritage site and one of the world's most impressive Roman monuments) and you'll see dozens of bars, restaurants, and shops thriving amid the atmospheric old walls, where Split life has been going on for thousands of years. To top it off, Split has a unique setting. Its dramatic coastal mountains act as the perfect backdrop to the turquoise waters of the Adriatic. You'll get a chance to appreciate this gorgeous cityscape when making a ferry journey from the city to the nearby islands.
Dubrovnik is another Croatian city well worth visiting. Regardless of how many times you have been to Dubrovnik, the sense of awe never fails to descend when you set eyes on the beauty of the old town. Indeed it's hard to imagine anyone becoming bored by the city's marble streets, baroque buildings and the endless shimmer of the Adriatic, or failing to be inspired by a walk along the ancient city walls that have protected a civilized, sophisticated republic for centuries.