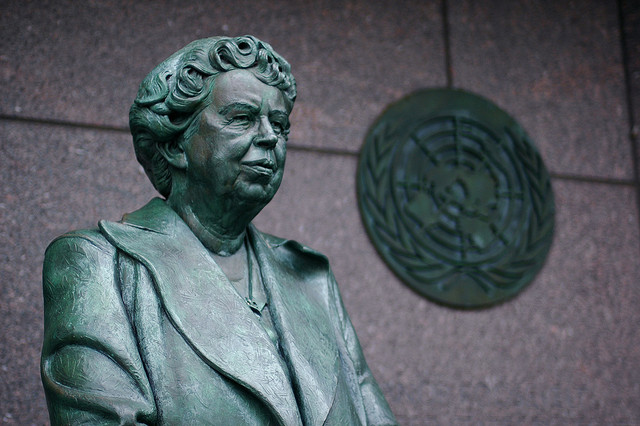 1. Eleanor Roosevelt
Eleanor Roosevelt was probably the most influential American woman of the 20th century. She was the first president's wife to take an activist role and present her causes directly to the people through her own press conferences, syndicated columns, and radio broadcasts. She took a leading role in addressing the needs of women, children, laborers, and minority groups; never shying away from unpopular positions. After the death of her husband, she expanded her reach around the world as a U.N. delegate and champion of human rights, nicknamed "First Lady of the World" by President Harry S.Truman.
Despite knowledge of her husband's infidelities, Eleanor steadfastly supported him after he contracted polio; taking a leading role in shaping his political career. Often traveling as his surrogate campaigner in the 1932 presidential election, she helped FDR win office with the widest margin in history, in large part due to her political astuteness and rapport with the downtrodden in post-Depression America. Entering the White House, Eleanor was poised to fight for equal pay legislation, child labor limitations, and civil rights.