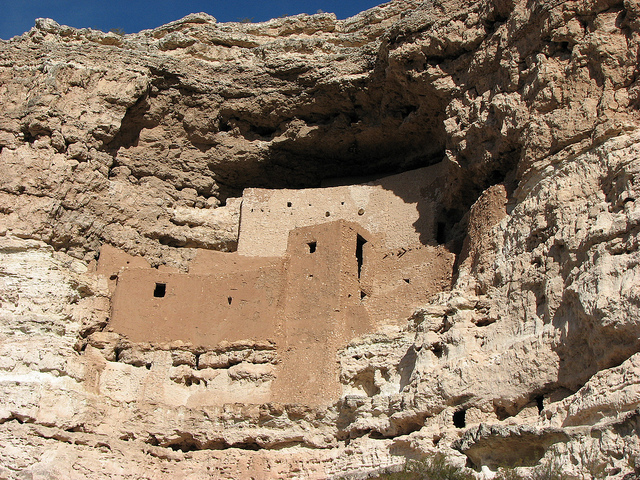 10. Montezuma Castle National Monument, Arizona
Montezuma Castle National Monument is a set of well-preserved Ancestral Puebloan cliff dwellings near the town of Camp Verde in Arizona. The dwellings were built and used by the Sinagua people, a pre-European culture closely related to the Hohokam and other indigenous peoples of the southwestern United States, between approximately 1100 and 1425 AD. The main structure comprises five stories and twenty rooms, and was built over the course of three centuries.
Evidence of permanent dwellings like those at Montezuma Castle begins to appear in the archaeological record of Arizona's Verde Valley about 1050 AD, though the first distinctly Sinagua culture may have occupied the region as early as 700 AD. The area was briefly abandoned due to the eruption of Sunset Crater Volcano, about 60 miles (97 km) to the north, in the mid-11th century.