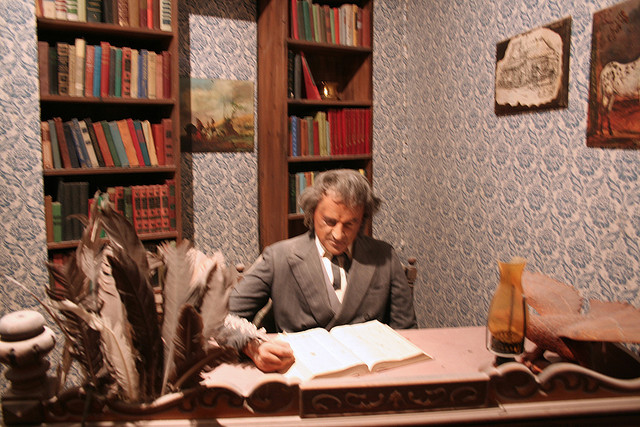 9. James Buchanan
James Buchanan, Jr. was the 15th President of the United States (1857–1861), serving immediately prior to the American Civil War. He represented Pennsylvania in the United States House of Representatives and later the Senate, then served as Minister to Russia under President Andrew Jackson. He was named Secretary of State under President James K. Polk, and is to date, the last former Secretary of State to serve as President of the United States.
Buchanan's fiance Anne Coleman allegedly committed suicide after their engagement broke off. The rumors circulated that he never loved her and just wanted to marry for her family's money. He remained a bachelor all of his life.
A source of scandal has been Buchanan's close and intimate relationship with William Rufus King (who became Vice President under Franklin Pierce). The two men lived together in a Washington boardinghouse for 10 years from 1834 until King's departure for France in 1844. King referred to the relationship as a "communion", and the two attended social functions together. Contemporaries also noted the closeness. Andrew Jackson called them "Miss Nancy" and "Aunt Fancy" (the former being a 19th-century euphemism for an effeminate man,) while Aaron V. Brown referred to King as Buchanan's "better half". James W. Loewen described Buchanan and King as "siamese twins". In later years, Kat Thompson, the wife of a cabinet member, expressed her anxiety that "there was something unhealthy in the president's attitude".