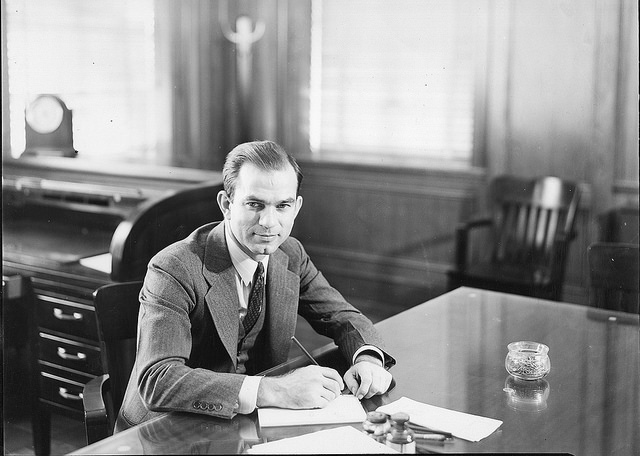 2. James William Fulbright
Fulbright used his 1926 Rhodes Scholarship to study law, was elected to the House of Representatives in 1943, and then served in the Senate from 1945 to 1974. He later established the Fulbright Program to provide grants for students and professionals to study, teach, and conduct research abroad. More than 250,000 individuals have received Fulbright grants.
He was a Southern Democrat and a staunch multilateralist, who supported the creation of the United Nations. He was also known to be segregationist who signed the Southern Manifesto.
Fulbright died of a stroke in 1995 at the age of 89. A year later, at a  50th anniversary dinner of the Fulbright Program held June 5, 1996 at the White House, President Bill Clinton said, "Hillary and I have looked forward for sometime to celebrating this 50th anniversary of the Fulbright Program, to honor the dream and legacy of a great American, a citizen of the world, a native of my home state and my mentor and friend, Senator Fulbright."