To begin: In order to function optimally, markets require strong (easily defended), clearly defined, and transferable property rights; when those rights are weak or vague (as they often are) or when there is active political interference, we sometimes see unfortunate consequences which are then blamed on "market failure."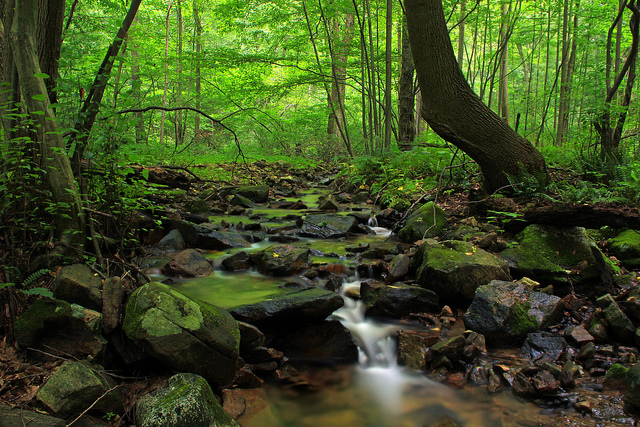 Efficient protection of the environment is a matter of good stewardship of natural resources. Private property rights, whether held by individuals, corporations or non-profit groups, provide the incentive to protect the resource and also impose the needed discipline on resource users because the owner's wealth is at stake. This is in contrast to civil servants assigned the task of managing some asset or resource. Since they do not own the resource, they do not suffer a loss if the resource is degraded and loses value.
One good private steward is the Nature Conservancy, which relies primarily on private donations to acquire and manage large tracts, protecting habitat for endangered species. They often work in partnership with private farmers, ranchers, and other corporations to achieve environmental protection with mutual gain. Since their mission is protection of the environment, their market approach is particularly effective: they help resource users to find profitable uses for various resources that are also sustainable and encroach minimally on sensitive ecological niches. For example, they have partnered with Barrick Gold Corporation to conserve, protect and restore habitat for sage grouse and other wildlife in northern and eastern Nevada, in ways compatible with Barrick's primary business of gold mining. This business requires expansion into new land areas and also requires reclamation and mitigation once these areas have been disturbed. Source: The Nature Conservancy web site.