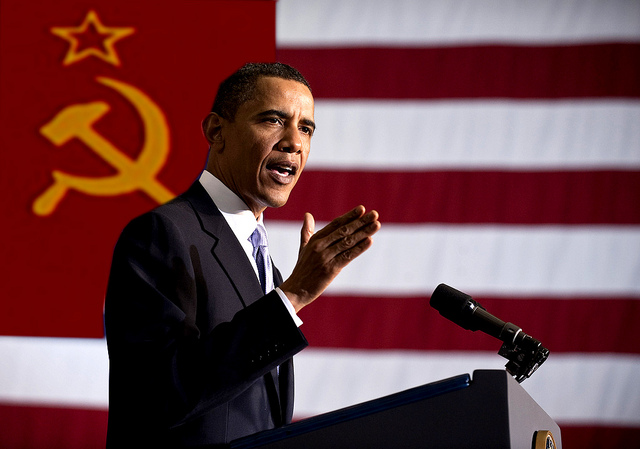 2. Choose stability over ideology
The current administration in the White House is pursuing foreign policy as President Obama once said: "to break free of the old ideologies and categories." Thus the United States is being pushed and swayed by events, instead of charting a course of stability and strength. Good policy is based on good principles which guide one's actions. In the case of President Obama, as the result of his upbringing in Marxist ideology, his anti-Western sentiment stemming from his father's anti-colonialism, and a distrust toward capitalism. His guiding principle appears to be: America will not be able to compete with others, notably China, in the future, and its best course is to slink into the background in the hope that others will treat the US kindly as it atones for its egregious sins of the past.
President Obama and his fellow leftists over the years fail to understand, while wallowing in a "blame America first" mindset, that global stability over the past 65 years has been due to the very policies and principles they are dead set on overturning.