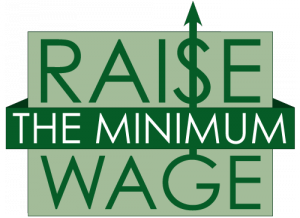 Minimum Wage-
What the Left believes: Companies will never pay a fair wage. Increased cost of living means higher salaries are needed to get by. Government needs to mandate this or employees will never get fair salaries.
The Truth is: While minimum wage laws attempt to help lower income workers by mandating higher salaries, the actually do more harm than good. The problem is that many jobs don't produce enough value for the employer to justify the higher wage, so the jobs are just eliminated. Either that or the increase in operating overhead the business incurs gets passed on to the customer in higher prices. So minimum wage laws not only lead to fewer jobs, they make goods more expensive, raising the cost of living and thus having the direct opposite effect as intended.
Another reality is technology is ready to replace many remedial jobs should those jobs suddenly too expensive for companies to justify. Here's an educational video that breaks down the negative effects of minimum wage laws.
FEE The Truth About the Minimum Wage