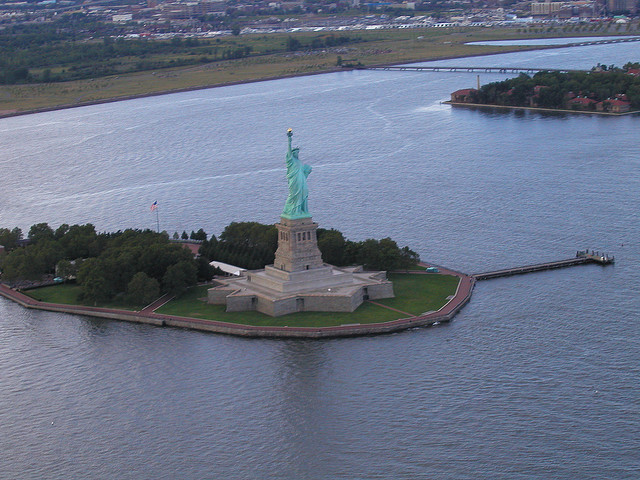 But its citizens have always been educated to see themselves as more than this: not just the fortunate residents of a lucky country but bearers of an eternal truth – a model for the world of how men should live. The United States was the embodiment of the Enlightenment concept of natural rights. Its citizens took part in a conscious social contract in which they accepted the Rule of Law in return for a guarantee of personal liberty. And that agreement implied a commitment to the belief that this arrangement – this set of civil values – was one to which all the peoples of the world were entitled. The reason that the US always ends up repenting its isolationist phases (of which the current administration in the White House is especially guilty of) is because an America that does not see itself as a model for the world can not make sense of its own identity.
If America loses that sense of its historic and messianic purpose, what is it? Just a place where people go in the hope of getting rich? The leftists want America to do away with itself and turn it into some emasculated European-style welfare state. It is startling to European ears to hear the endless references in US politics to the Founding Fathers and to the greatness of the American system. Whether you find this admirable or embarrassing, it is fundamental to the way the country and its leaders understand their global obligations. For the past few years we have had a glimpse of what a world would be like without that sense of obligation: in which Americans became just one more self-preserving, inward-looking populace obsessed with entitlements and welfare programmes like so many cynical war-weary Europeans.
That was the Obama brand of isolationism; what Europe used to call the "peace dividend" was to be spent on building a social democratic order at home. The idealistic values would be purely for domestic consumption. The Pax Americana would be dissolved in exchange for some utopian multipolar world order. But the vacuum that was left by America's retreat has been filled by cowardice and distortion. If the West hasn't lost its sense of self-preservation, the United States must step up again, retrieving the mantle of leadership and the philosophy it was built upon.