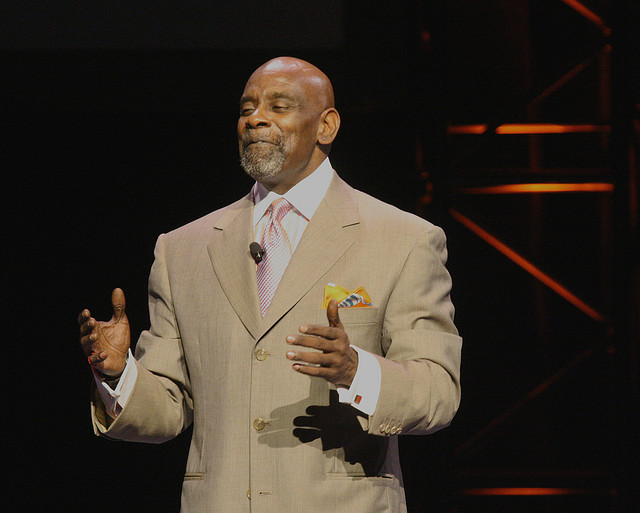 3. Christopher Paul Gardner
Born on February 9, 1954, Gardner is a two-time author, motivational speaker, and brokerage owner whose early years were filled with hardship, with having an abusive father and eventually living in foster homes. While having to support a family, he was always leaving jobs for better paying ones. It was when he was making sales calls at a local hospital one day and came across a well-dressed man driving a red Ferrari that the trajectory of his life was altered. He asked the gentlemen what he did for a living. That man was a stockbroker named Bob Bridges. That was when Gardner decided to pursue a career in finance. He began by accepting an unpaid internship at Dean Witter Reynolds, while still living on a salesman income, homeless, and with a son to aise alone, he kept his eye on the prize, despite all adversity.
He would eventually land a job with Bear Stearns. After four years, he launched his own institutional securities brokerage, Gardner Rich LLC.
A screenplay was written and the film based on Gardner's biography, The Pursuit of Happyness was created in 2006. The misspelling of the word happiness comes from a mural that was outside of his son's daycare that he he would always complain to them about correcting.
Today, Gardner's personal net worth is approximately $60 Million. Gardner would buy a red Ferrari, one owned by Michael Jordan. The license plate on the back reads "NOT MJ".