Should Black Friday be a national holiday?
Henry Ford wrote in his biography of the mutually beneficial partnership of Capital and Labor.  He opposed labor unions because he felt they undermined that partnership and turned the two sides against each other.  In this regard, Ford was right.  Capital needs Labor, and Labor needs Capital.
            "It is not usual to speak of an employee as a partner, and yet what else is he?            Whenever a man finds the management of a business too much for his own time or          strength, he calls in assistants to share the management with him." –Henry Ford[1]
Labor without Capital is quite impossible to imagine.  Just imagine construction workers without any materials or equipment.  Employees generally like to be paid, as well, and that capital comes not from the value they are producing at that moment, but from accrued capital.  Without sufficient capital businesses would not be able to employ anyone, let alone supply those employees with what they needed to do their jobs effectively and efficiently.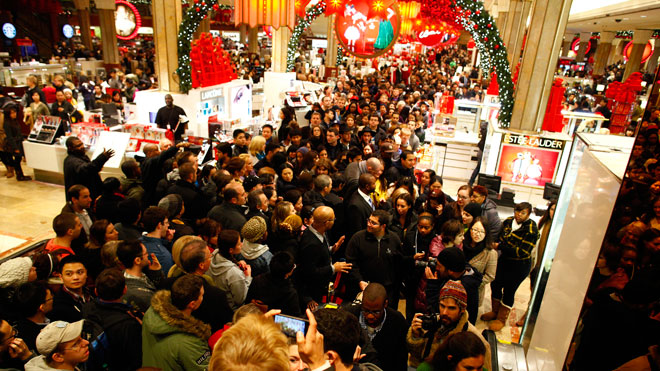 Likewise, Capital without Labor is just as unworkable.  If a company wanted to exploit its workers and pay far less than the market accepted wage for those positions, that company would have very few people, if any at all, willing to work for them.  In a free market, where wages aren't fixed, companies must compete for employees.  The result is beneficial to both sides: Labor gets jobs ready to work and they are paid a fair value for their work, while Capital gets an employee force to help create value for them.
That's why I feel we are missing part of the equation when we celebrate Labor Day.  I propose Capital Day: a day to celebrate prosperity and free market commerce.  Businesses could celebrate by offering great deals.  The Mad Max-like holiday shopping frenzy known as Black Friday would be the ideal candidate for such an observance.  However, knowing Americans, there would probably be nothing they'd like more than another day during the year where they are encouraged to shop till they drop.  So perhaps Capital Day could be a nice spring holiday.  Because having Labor Day without a Capital Day is a bit like having Mother's Day but no Father's Day, or like celebrating your birthday but forgetting your spouses.  Let's not be such shallow consumers.
Let us celebrate the blessings of plentiful supply and market options by buying something for those we love, or even ourselves! Let's not hide our desires for new TVs and cheaply priced goods under a vale of indignation and shame! Let us celebrate what has given us so much. Besides, if nothing else, it would be a great way to troll leftists!
[1]          Ford, Henry. "My Life and Work" Chapter 8 Wages