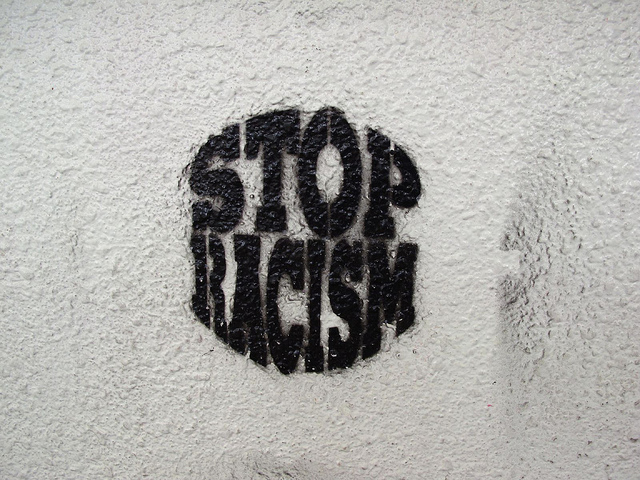 There is also a trove of government programs designed to aid minorities — such as those geared toward minority-owned businesses — but no corresponding help for whites. Blacks and other minorities have a wide avenue of opportunities laid out for whoever is willing to try. We have many blacks as mayors, CEOs, governors, judges, doctors, lawyers, famous entertainers, etc. We have a black president, for goodness sake! Certain areas like the NBA and other sports are completely dominated by blacks. Minorities are also privileged when applying for government jobs and scholarships in almost every school in the nation. And, as whistleblowers recently revealed, the Department of Justice has long been ignoring voting-rights cases when the victims have been white.
The white privilege propagandists claim that the whites are wealthier than other racial groups and occupy most positions of power and prestige. This is the same reasoning leftists use when claiming that the large number of blacks in prison proves discrimination in the criminal/justice system. Funny, how they never use this argument to claim that the fact that men constitute a much bigger population in prisons than women proves the existence of female privilege. But let's see how valid this circumstantial argument really is.
The "WASPs" do not even constitute the most successful group in America. The median income of Jewish Americans is approximately twice that of their non-Jewish countrymen, followed by Asian Americans. Additionally, while only about 40 percent of high school graduates attend college, the rate among Jews is 85 percent. Jews also occupy positions of power at a rate greatly in excess of their two percent of the population. Yet should we speak of "Jewish privilege?" It would be more instructive to note a secret of Jewish and Asian Americans success: They place great emphasis on education and workplace achievement.
America is one of the most tolerant and least discriminating countries on earth. Almost every country in the world grants certain written or unwritten rights and privileges to its largest ethnic group. The Han in China are considered the most important group and the backbone of the country. The government actively encourages their settlement in the ethnic minority dominated provinces in order to force the minorities to become more Chinese in culture and language. The governments of Malaysia and Indonesia grant certain privileges to the Malays, and put the Chinese ethnic minority at a huge disadvantage when applying for university admission and government jobs, or trying to open their own business, unless they convert to Islam and take Malay names instead of the Chinese. The Russian Parliament has proposed to amend the state constitution to give the ethnic Russian majority a special privileged status of a "nation-forming ethnicity." The government of Zimbabwe has given the special status to the majority tribe and has forced the whites to give up their property and has pushed them, along with some other minorities, out of the country.
On the other hand, in America and most other Western countries, the reverse is true. The white majority is being systematically marginalized, shamed, slandered, abused, and victimized by the leftist governments, the mainstream liberal media, and the educational institutions for simply being white. The political correctness gestapo and the thought police have achieved such a high level of success that the so-called "white guilt" has become an ingrained part of the identity of many white people.
This attitude of white bullying destroys Western society. The now famous case of child rapes, grooming, and physical abuse of white English girls by gangs of Asian (mainly Pakistani) men in cities and towns across England was made possible only because the victims were white and the perpetrators were brown, and thus had a special status of a protected minority. The police simply didn't want to go after those men because they were afraid of being called racists and Islamophobes, and losing their jobs or even being imprisoned for bigotry as a result. The Pakistani gangs specifically targeted those girls because they were white and as such, were an easy prey. Similar cases of unpunished hate crimes against whites have also been happening in Sweden, Australia, Germany, Canada, and several other white majority countries.
Yes, 200 years ago the blacks were an enslaved and underprivileged class in America. But that's not the case today. If we are going to put blame for our personal bad choices and misfortunes on something that happened several hundred years ago, where would that leave us? Moreover, the vast majority of white Americans should not feel guilty since they have no connection to the oppression of Blacks whatsoever. Their ancestors came to this country in the second half of the 19th and early 20th centuries, during the second and the third immigration waves, long after the abolition of slavery, and they themselves came from poor, oppressed, and marginalized communities of the Old World.
The black people were certainly not the only enslaved group of humanity. If you look in history, 80% of Russian people were serfs (i.e. slaves) in the 18th-19th century Czarist Russia. Their position was not any better than the blacks in the Antebellum South. They were the property of their landlords; their masters could beat them to death and not be prosecuted, they could be bought or sold like cattle, and so on. The Irish people fared not much better than the Russians under the British rule.
Should Russians or the Irish demand some special rights on the basis of what happened to them 150 years ago? This sounds ridiculous, doesn't it? But why do we blindly accept the liberal narrative of blaming white people for everything? Where's personal responsibility in all this? Millions of immigrants came to this country with pennies in their pockets. They didn't know the culture and the language, they were dirt poor, with no relatives or the government assistance to rely on. Talk about underprivileged groups. Yet they pulled themselves out by the strings, learned the language, fit in, and found work or started their own business because their basic premise was that no one owes them anything and they are the masters of their own destiny. Why can't people born and raised in this country, with the privileges that accompany it, do the same?
We are all different, but whether we like it or not, tribal nature is in our DNA, even if we try hard to deny it. Nevertheless, white privilege doesn't exist in today's America as there is no advantage in being white, but the culture of entitlement and fake liberal outrage does exist.
Due to various reasons, modern Western civilization has begun a new experiment on itself, denigrating the very group responsible for the success and the great achievements of the said civilization — the white race. We don't know where this social experiment will lead us but we can see the terrible results of it already in our society. The government is not supposed to push down one group at the expense of the others. The government's job is simply to set the fair rules to the game of life and enforce those rules, ensuring "liberty and justice for all."