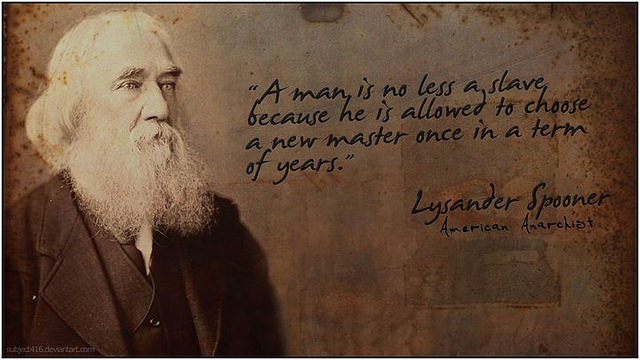 Second, exclusivity must be ruled out in light of the clear language of the Ninth and Tenth Amendments; powers may be delegated to the United States, but only if stated explicitly are they to be denied to the several States or to the people.
Third, competition does not constitute interference or obstruction. In fact, competition gives incentive to improve service, making it ultimately beneficial to the people served.
Fourth, if the right to carry letters had been intended as an exclusive right, it would have been required, rather than merely permitted. Otherwise, the people could not be assured of having mail at all.
Spooner follows his enumeration of propositions with a lengthy exposition of the principles embodied by the propositions. He then proceeds to a rebuttal of the Postmaster General's argument.
Aspects of this argument rely on analogy, misconstruction, or on coincidence of occurrence in a particular clause, and are easily picked apart, but Spooner goes after the main thrust, in these words:
"The whole argument of the Postmaster General, as has already been said, rests upon the assumption that there is, or can be, but one power of any one kind, in the whole country—and that if this one power be granted to Congress, it cannot, of course, remain with the states or people. If this doctrine were correct, all the powers granted to Congress, would necessarily have been exclusive, without any express prohibitions either upon the states or individuals—and consequently all the express prohibitions, in the constitution, would have been mere surplussage."
Devastating as these arguments were, it is in his section on expediency that he made the strongest socio-economic case, citing the tyranny and immorality of compelling those in more populous areas to pay for the greater expense of delivery to remote areas, which act he describes as "extortion."
He cited the potential for corruption or patronage in certain terms: "The present expensive, dilatory and exclusive system of mails, is a great national nuisance—commercially, morally, and socially, its immense patronage and power, used, as they always will be, corruptly, make it also a very great political evil."
Spooner, in closing, drove the point home, describing the likely monetary or commercial costs likely to be associated with the monopoly, and the savings that would accrue if the monopoly were abolished, even going as far as to suggest that the country would be better off financially if, "In other words, the country could afford to support the establishment in idleness, for the sake of getting rid of its services."
Seldom in history have we seen so compelling a case made for the disbanding of monopolies while making clear the consequences of concentrating even a specific power and of outlawing competition, as was argued by this nineteenth century philosopher and constitutional scholar, Lysander Spooner.